What are the docs needed to clear customs?
Standard documents such as commercial invoice, packing list and BL, we will prepare for each shipment.

Special docs like CO, Form A, Form E, Embassy certificate etc., please inform us before shipment.
Based on the cost of the special docs, we'll charge accordingly.
FORM E

CO

FORM A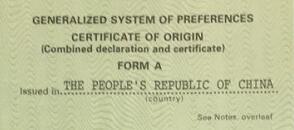 etc.