Notification: Threading Machine Will Be Not Produced Soon
Notification: Threading Machine Will Not Be Produced Soon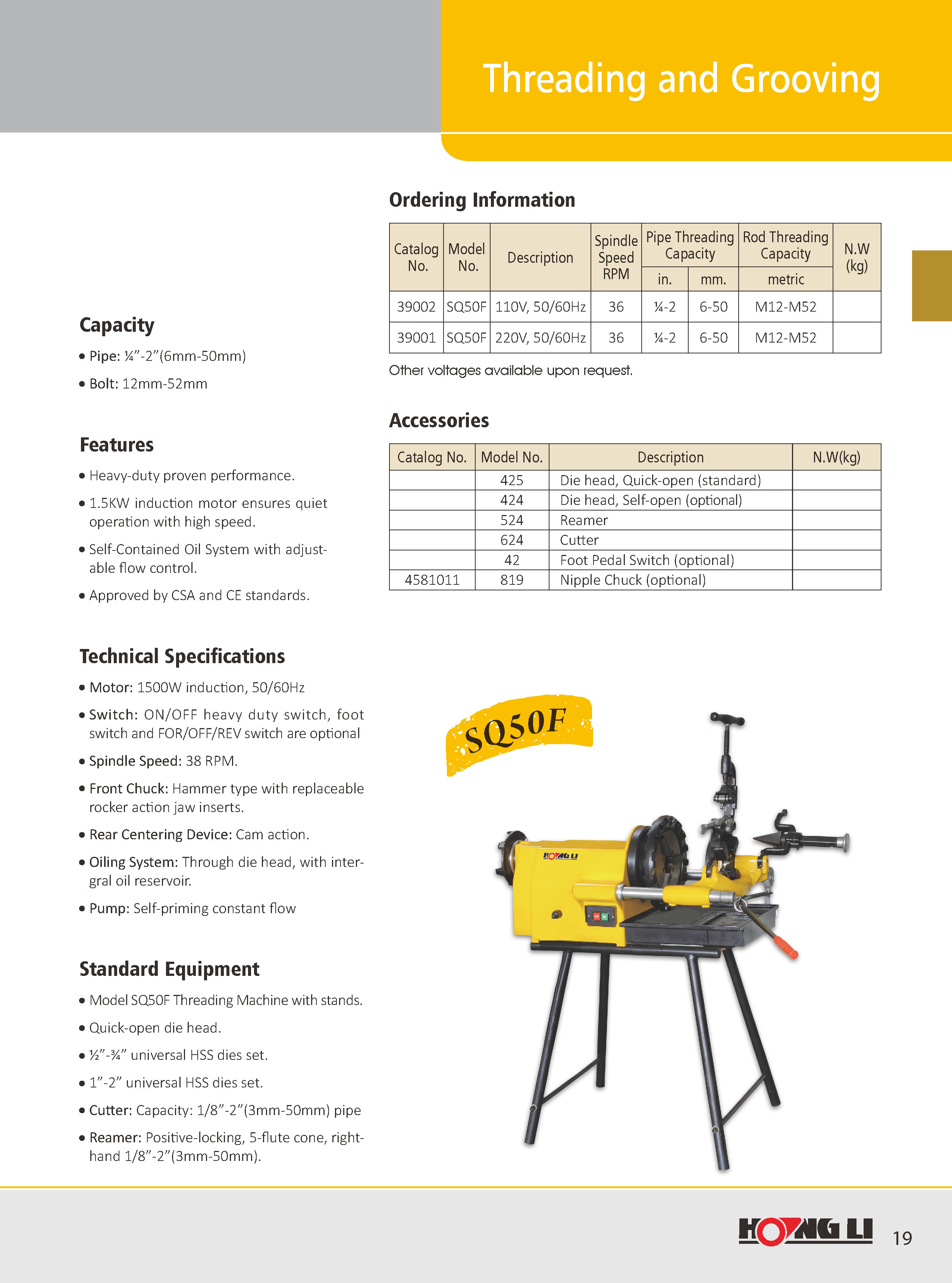 SQ50F is one of Hongli pipe threading machines for 2 inch steel pipes. It is a type of quiet threading machine.
As it is similiar with SQ50D pipe threading machine, SQ50F will be scrapped soon. The spares of SQ50F will keep for sale in the future 3 years.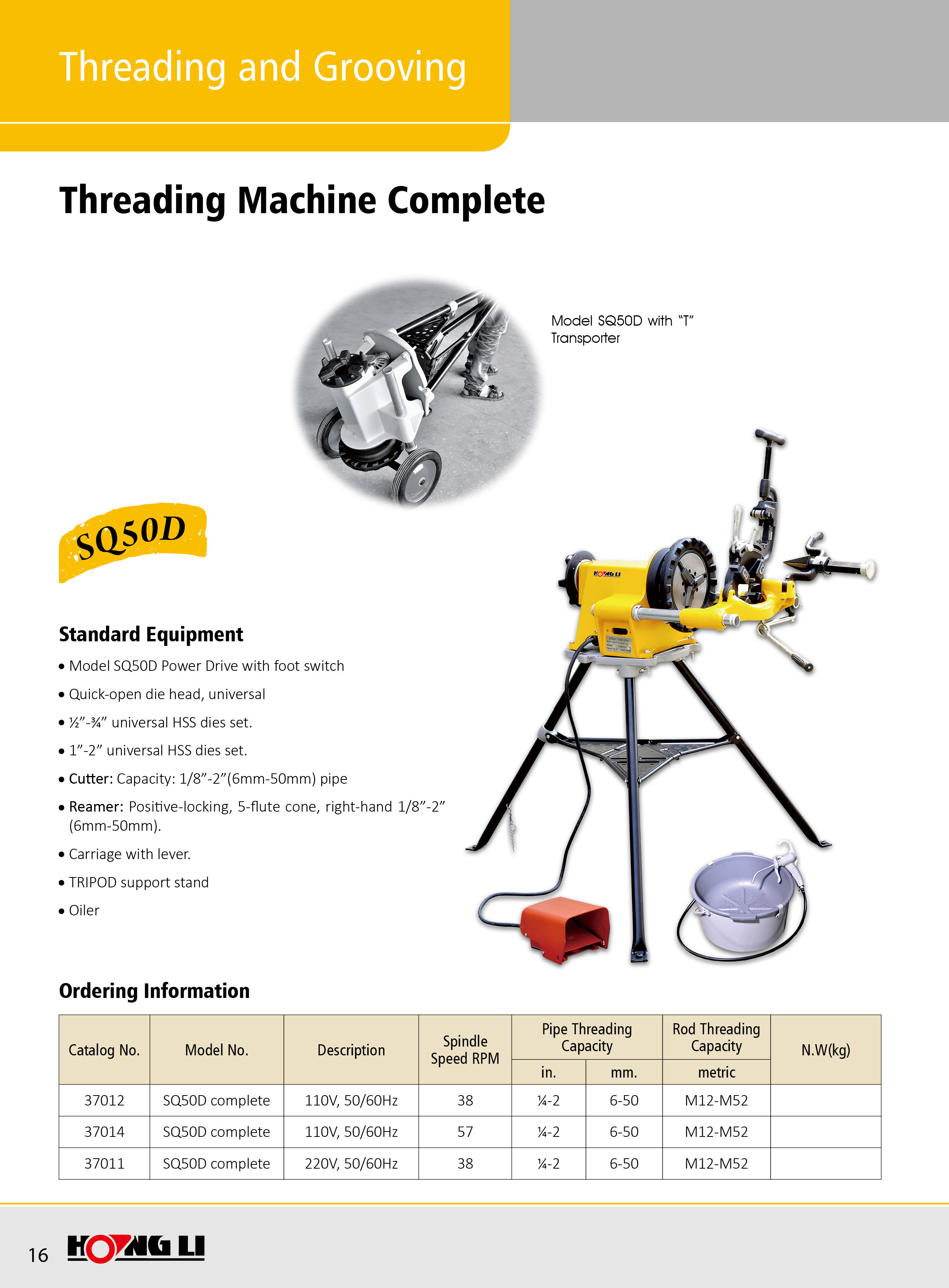 Now we only have 30 sets of SQ50F threading machines to be assembled in stock. After that SQ50F will be not produced.
Please note the above notification!
We will get you a fast free quote and schedule your job on the day and time that works best for you.
Address:

No.2 Xingxing Road, Xingqiao Economic Development District, Yuhang District, Hangzhou