Our history
Hongli is a company that brings together technology and engineering to provide innovative solutions for our customers in the range of pipe threading machines, pipe grooving machines, pipe bending machines, pipe cutting machines, pipe drain cleaning machines and some other pipe machines and tools.
Our company Hongli has been in business since 1988 as Hangzhou Huaxing Machinery Factory. We have grown to be one of leading manufacturing companies of pipe threading machines and pipe grooving machines and pipe cutting machines and pipe hole cutters in China with many customers around the globe.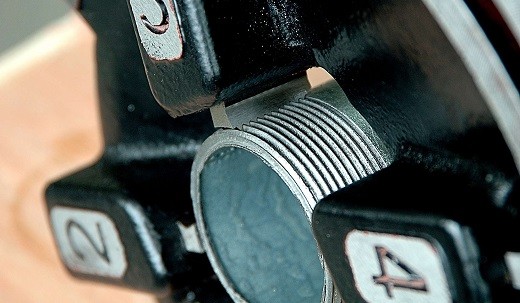 1988

Hangzhou Huaxing Machinery factory was founded, successfully R&D the first pipe threading machine.
1995

EstablishedHangzhou Huaxing Machinery Co. Ltd.
1997

Successfully R&D China's first handheld SQ30 pipe threader.
1998

Model 50/ 80/100 pipe threading machines got CE, GS certification by GermanyRhine.
2003

EstablishedHangzhou Hongli Pipe Machinery Co. Ltd.
2005

Successfully R&D the first pipe grooving machine.
2006

Successfully R&D the first pipe cutting machine.
2007

Successfully R&D in succession high efficient pipe threading machine SQ50D, SQ50E, SQ50F, SQ80C1, SQ100F.
2009

Model30/50/100 pipe threading machine got the CSA certification.
2010

Became the National high-tech enterprises.
2011

SQ30-2B portable pipe threaderwas included in the National Torch Program.
2012

Developed high-end threading die which was service in the field of oil pipelines, the only domestic manufacturer to get involved in this field.
2013

Established sales company - Hangzhou Guanba Machinery Import &Export Co.,Ltd.
2014

SuccessfullyR&D the pipe hole cutter with big power, used in Subway Fire Engineering.
2015

Successfully R&D the portable fire pipe hole cutter.
2016

Successfully R&D the large caliber explosion-proof pipe cutter.
2017

Successfully R&Dthe drain cleaning machines A75, A150.
2018

Successfully R&D the automatic pipe grooving machine.
We will get you a fast free quote and schedule your job on the day and time that works best for you.
Address:

No.2 Xingxing Road, Xingqiao Economic Development District, Yuhang District, Hangzhou