Hongli High Performance Spares
Parts of HongliHigh Performance Spares


Full TeethMilling Threading Dies for Hongli Pipe Threading Machines
Hongli Threading Dies for pipe threadingmachines are Right-Handed Alloy/HSSNPT/BSPT/Metric PipeDies with Nominal Pipe Size for Universal Die Heads.
1. You can choose the pipe threading diesmaterial of alloy or HSS.
All HSS threading dies are with teeth milling technology.
Teeth milling dies has excellent teeth surface, which can produce better threads.

Each batch of teeth milling dies has steady physical geometry. Dies change-out will not influence die head index adjustment.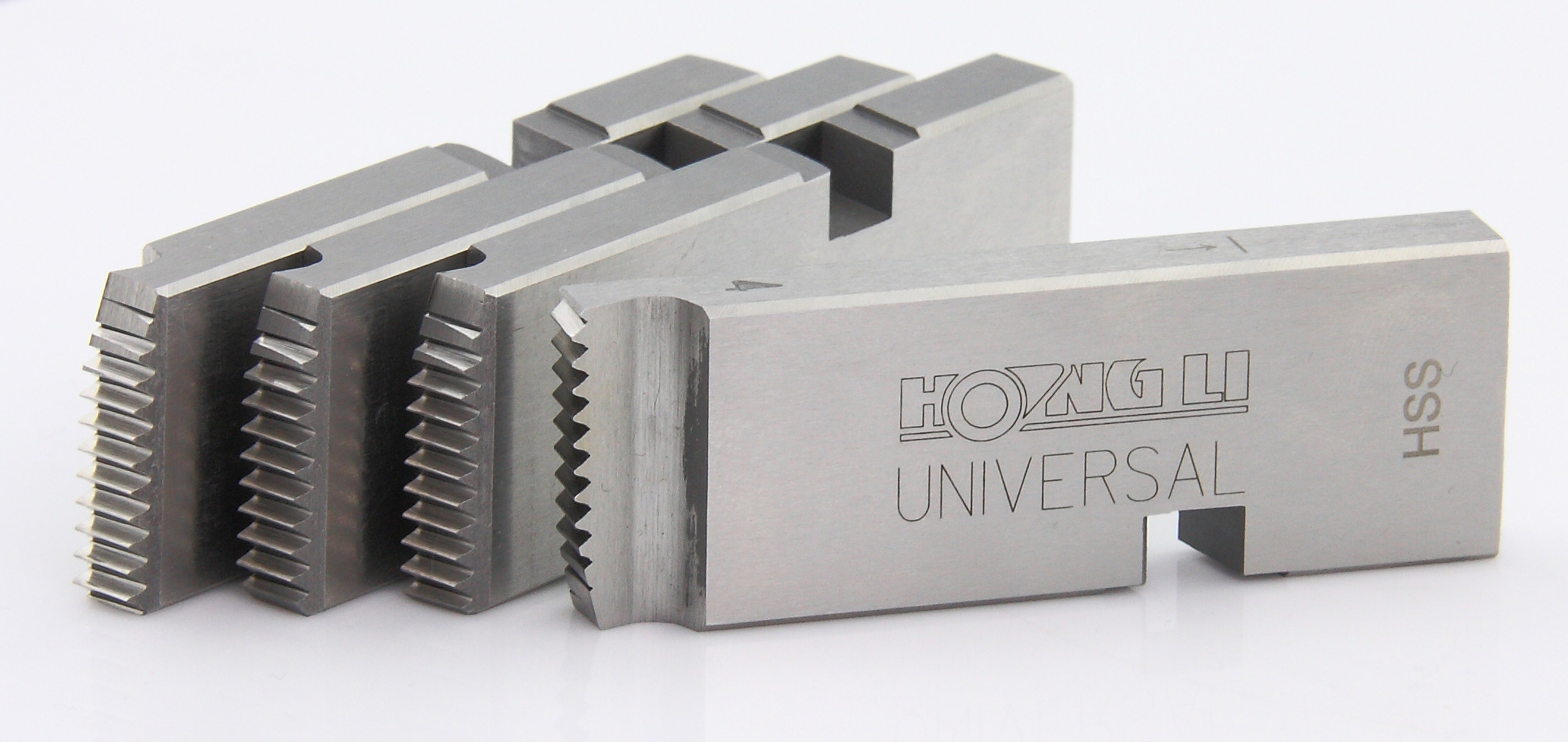 2. You can choose the threads type of NPT orBSPT, or sometimes Metric Type.
Hongli can also make BSPP /NPSM /UNC type threads as per your requests.

3. You can choose the pipe threading dies sizesas per your pipe size: 1/2-Inch to3/4-Inches, 1-Inch to 2-Inches, 2-1/2-Inch to 3-Inches or 2-1/2-Inch to 4-Inches.
Small threading dies for 11R or 12R threaders are also available in 1/2", 3/4", 1 1/4" , 1 1/2", 1", 2".
4. You can alsochoose the pipe threading dies brands as per your using hobbies: Can replaceRIDGID REX or ROTHENBERGER types.
Cold Cutting Blades for Hongli Pipe Cutting Machines andHinged Pipe Cutters
Hongli coldcutting blades includes small cutting wheels for hinged pipe cutters andcutting blades for power pipe cutting machines.
1. Squeezing cutting type with no abrasivedust, dangerous spark or open flame.
2. Hinged pipe cutting wheels for Hongli pipecutters H2S H4S H6S H8S and H14S.
3. The cutting wheels are replaceable withREED brand corresponding cutting wheels.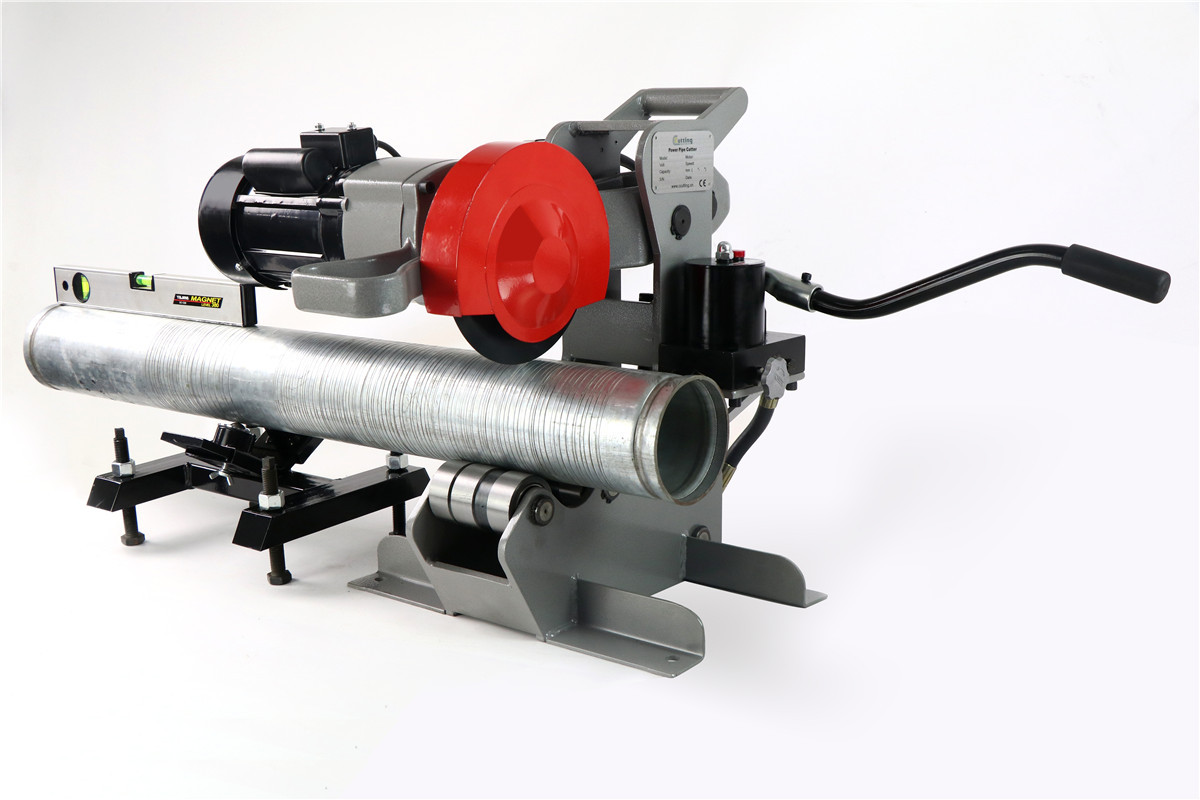 VariousDrain Cleaning Cables and Cutters of Drain Cleaning Machines Developing for Kinds of Pipe Blocks
Hongli started developing and manufacturing ourown drain cleaning machines after several years of dealing with thecorresponding business. With the help and the suggestions of our regularcustomers, Hongli improves our drain cleaning machines on structures and is alsoproducing high performance cables and cutters as per the customers' work sites requests.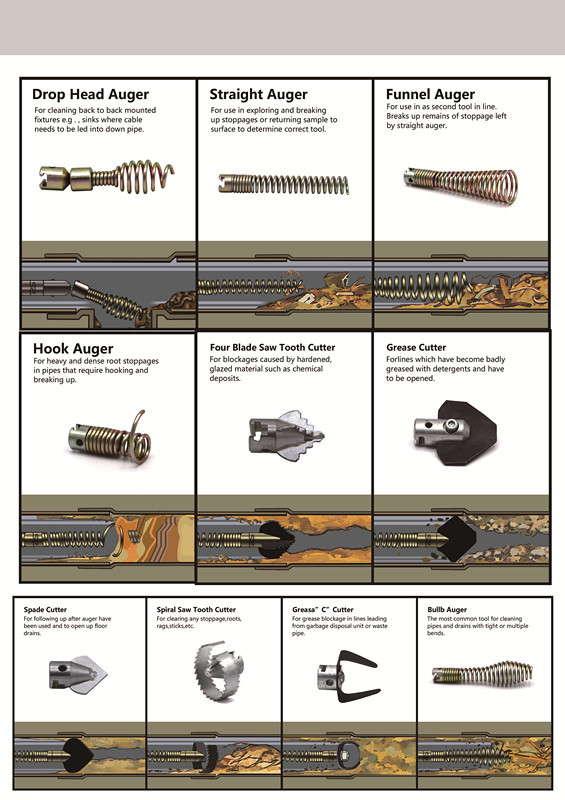 Above are brief introduction of main spare parts of pipe threading machines, pipe cutting machines and drain cleaning machines in Hongli Pipe Machinery.
The high performance spare parts makes Hongli pipe machines and tools achieve optimal performance.