2020 128th. Online Canton Fair is in Progress
The 2020 128th. China Import and Export Fair (Canton Fair) isheld online from October 15-24. The Canton Fair will continue to expand the newmode of online exhibition, for enterprises to bring low cost, high efficiencyexperience. Even though there are some limitations caused by COVID-19, you canstill visit the products you need at home.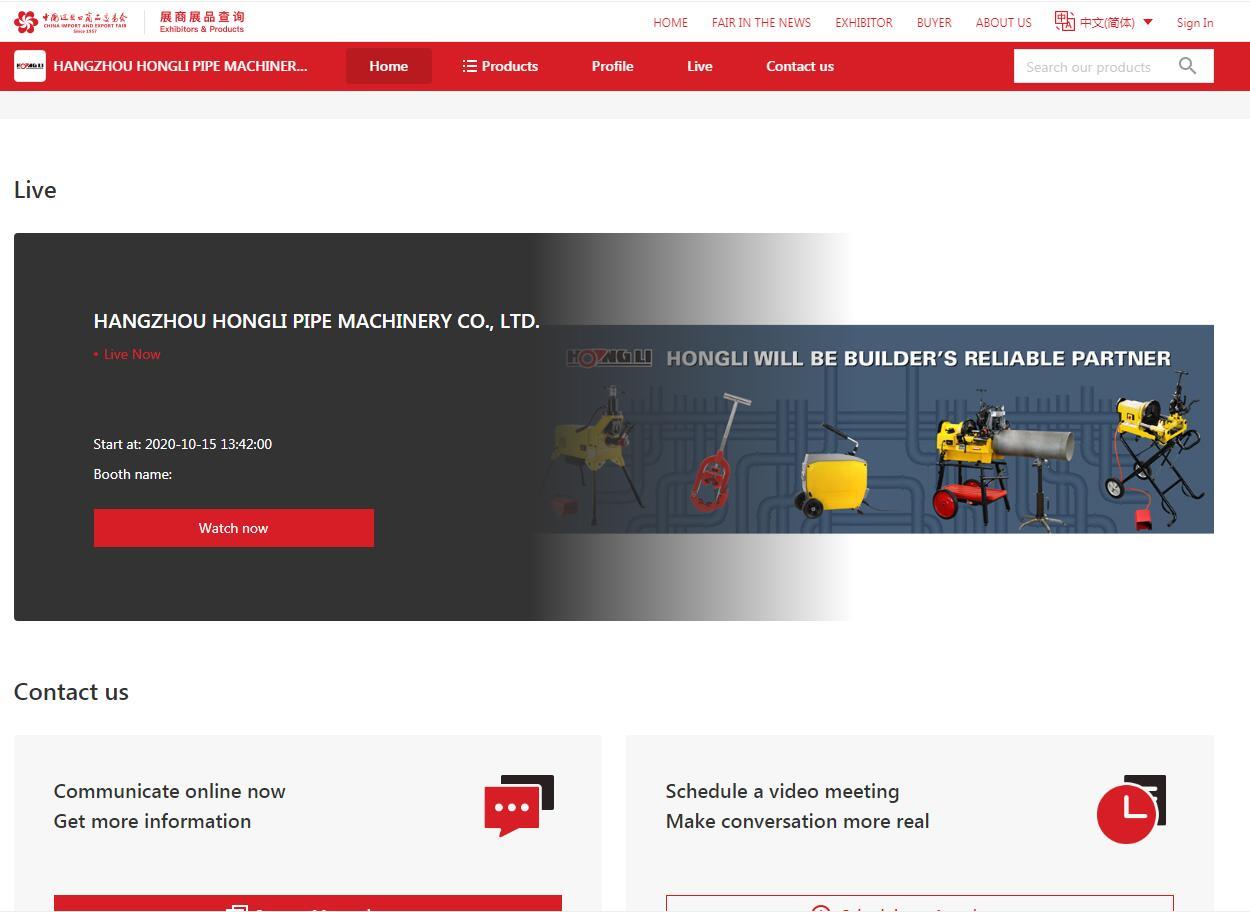 Hongli pipe machinery is on live to show you our machines and tools.Welcome to have a visit and to interact with the host during the days. Here isHongli hall entrance of the online canton fair is https://ex.cantonfair.org.cn/pc/en/exhibitor/4ab00000-005f-5254-90b6-08d7ed797080/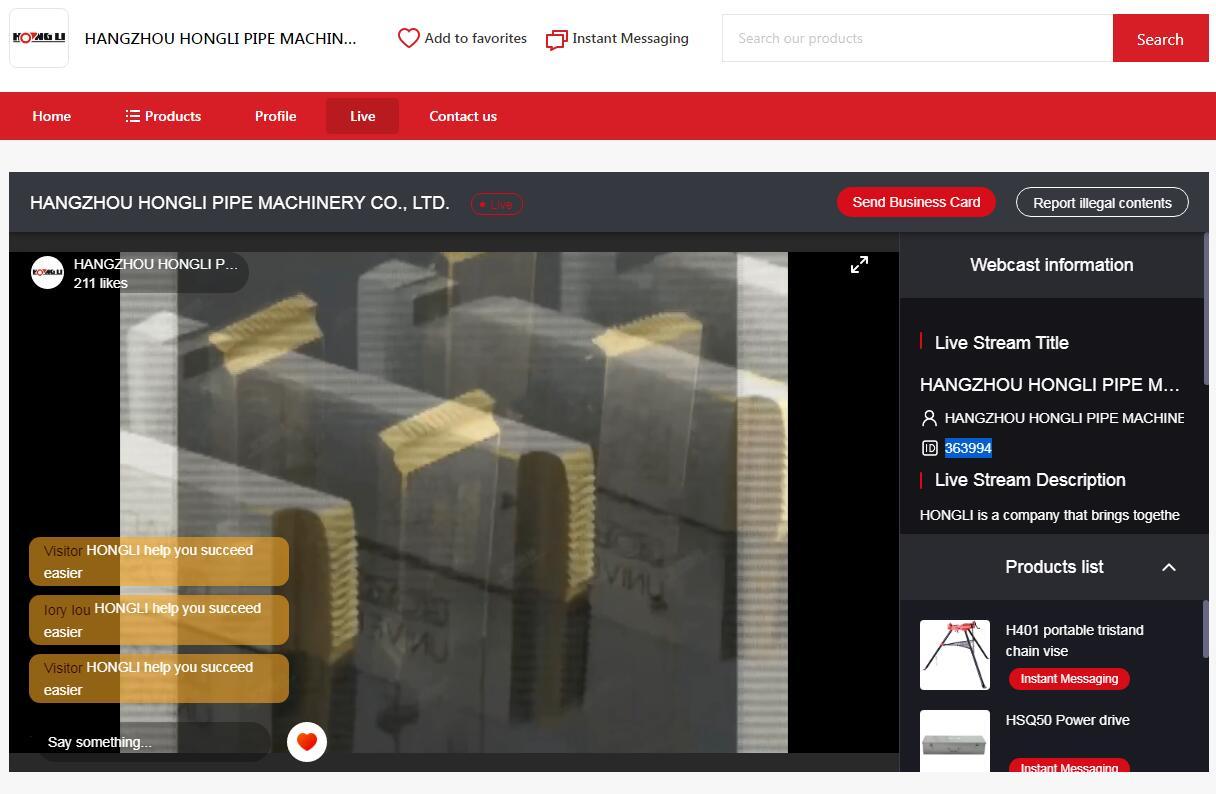 Here you can see the hot sale products such as JK150 pipe hole cutter,QG8C-A pipe cutter, electric pipe threaders and threading dies, new comingAG100 drum machine and SQ30A pipe threader.
Let's visiting real machines and tools of hongli pipe machinery at home. Any of our machines andtools you need to have a look, please feel free to ask the host to show you inthe live stream.